The nine-member PRIM Board acts as Trustee for each retirement system that invests in the PRIT Fund and is responsible for the control and management of the Fund.
The Treasurer & Receiver-General of the Commonwealth, or his/her designee, is a member ex officio of the PRIM Board and serves as its Chair. The Treasurer also appoints one member of the PRIM Board, who is a private citizen with an investment/business background. The Governor, or his/her designee, is also an ex officio member and appoints two members of the Board: one is a non-state official or employee, and one is a representative of a public safety union. The State-Teachers' Retirement System has two representatives on the Board: the members of that Retirement System elect one, and one is an Elected Member of the Massachusetts Teachers' Retirement Board. The State Employees' Retirement System has two representatives on the Board: the members of that Retirement System elect one, and one is an Elected Member of the State Employees' Retirement Board.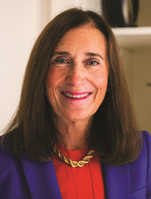 Deborah B. Goldberg
Chair, Treasurer and Receiver General of Massachusetts
Deborah B. Goldberg is the Massachusetts State Treasurer and Receiver General. In that role she is responsible for the state's cash and debt management, unclaimed property, and chairs state boards and commissions, including the Massachusetts School Building Authority, the Pension Reserves Investment Management Board, the State Board of Retirement, Massachusetts State Lottery Commission, and the Massachusetts Clean Water Trust. In 2015, she established the new Office of Economic Empowerment, the first of its kind in the country, and chairs its Economic Empowerment Trust Fund.
Treasurer Goldberg is the former President of the National Association of State Treasurers and is the Co-Chair of the National Institute of Public Finance.
As a former businesswoman and local elected leader, Treasurer Goldberg brings innovative leadership, disciplined fiscal management and an unwavering commitment to uphold economic stability and create opportunity for every Massachusetts resident. Treasurer Goldberg served for six years on the Brookline Board of Selectmen, including two as its Chair. Prior to her career in public service, she worked in retail operations, buying, and consumer affairs at The Stop & Shop Companies, Inc.
Treasurer Goldberg is the President Emeritus of Adoptions with Love and serves on the Advisory Board of the Greater Boston Food Bank. She was one of the founders of Berkshire Hills Music Academy, a school for individuals with intellectual disabilities, is a trustee emeritus at Beth Israel Lahey Health, and a former Director at Affiliated Physicians Group / Beth Israel Deaconess HealthCare. Treasurer Goldberg has been actively involved with numerous philanthropic activities, including The Grow Clinic, the 100 Club, Planned Parenthood League of Massachusetts, and the Combined Jewish Philanthropies.
A graduate of Boston University, Boston College Law School and Harvard Business School, Treasurer Goldberg lives in Brookline with her husband Michael Winter. She has a son, Evan, and daughter, Meredith.

Robert L. Brousseau
Elected Member, State Teachers' Retirement System Representative; Retired Teacher, Town of Wareham School System
Mr. Brousseau is the PRIT Fund's longest-serving Board member, initially elected in 1987. He also serves as Chair of the Administration and Audit Committee. Mr. Brousseau retired in 1994 after 34 years of dedicated service as a classroom teacher in the Wareham School System, where he taught U.S. History, French, English, and Social Studies. Mr. Brousseau is a member of the National Education Association (NEA), the Retired Educators Association of Massachusetts (REAM), the Plymouth County Education Association, and has been a long-time activist with the Massachusetts Teachers' Association (MTA). He served on the Board of Directors and Executive Committee of the MTA from 1973 to 1985. Mr. Brousseau also served as a member of the Wareham School Committee from 1995 to 2010. He currently serves as the elected moderator of the Wareham Fire District. Mr. Brousseau graduated from Fitchburg State College with a BS in Education, majoring in Social Studies and English. He received a Masters in Education from Bridgewater State College. Mr. Brousseau also has completed 30 credits of postgraduate work.

Ruth Ellen Fitch, Esq.
Appointee of the Treasurer, Former President and CEO, The Dimock Center
Ruth Ellen Fitch served as President and Chief Executive Officer for nine years at The Dimock Center, retiring in June 2013. Prior to her position with Dimock, Ms. Fitch practiced law with Palmer & Dodge LLP where she became the first Black woman partner at a Boston law firm. Before attending law school, Ms. Fitch was Director of the METCO program in the Brookline Public Schools. She also taught Black literature at the University of Massachusetts at Boston.
She holds a Bachelor of Arts Degree in Economics from Barnard College, Columbia University and a Juris Doctor degree from Harvard Law School, where she served for three years on the Law School Administrative Board.
As President and Chief Executive Officer of The Dimock Center, Ms. Fitch returned to the Roxbury neighborhood where she grew up, bringing her significant experience managing complex organizations, as well as her commitment to helping others overcome social and economic obstacles. She serves as a Director of Health Law Advocates and as a Director of the Harvard Pilgrim Health Care Foundation. She is also a trustee of the Ludcke Foundation.
Ms. Fitch received an Honorary Doctor of Humanities degree from Curry College in 2011 and an Honorary Doctoral Degree from Simmons College in 2014. She received the Pinnacle Award for achievement in the legal profession from the Greater Boston Chamber of Commerce, the Women's Bar Association of Massachusetts Award, the Charles Hamilton Houston Public Service Award from the Harvard Black Law Students Association, and the Distinguished Alumna Award from Girls' Latin School/Boston Latin Academy, where she has been a commencement speaker.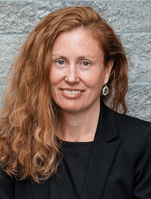 Theresa F. McGoldrick, Esq.
Elected Member of the State Employees' Retirement Board, National Executive Vice President, National Association of Government Employees (NAGE)
Theresa McGoldrick is the National Executive Vice President of the National Association of Government Employees (NAGE) and the President of Local 207, NAGE Unit 6. NAGE is the largest public-sector union in Massachusetts with the most beneficiaries of the PRIT fund. NAGE represents over 15,000 Massachusetts state employees and NAGE members statewide and approximately 40,000 NAGE members nationally. Prior to Theresa's involvement with NAGE, she worked as an attorney for The Mass. Department of Revenue, Child Support Enforcement Division, where she earned the American Jurisprudence Award for Excellence in Family Law. She is a graduate of both the New England School of Law and Stonehill College. Theresa has been the elected member to the State Retirement Board and a member of the PRIM board since 2004 and is a strong advocate of the beneficiaries of the fund.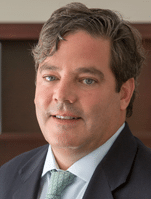 Peter Monaco
Appointee of the Governor, Managing Director, Raptor Group
Mr. Monaco is a Managing Director and member of the Management Committee at Raptor Group Holdings, a privately held diversified investment holding company. At Raptor, Mr. Monaco has responsibility for evaluation of , and participates in the management and governance of, a wide range of investment and business initiatives. Prior to joining Raptor Group in January 2009, he was a Partner and Managing Director at Tudor Investment Corporation, where he worked from August 1993 to December 2008 as a senior securities analyst. At Tudor, he also supervised and mentored others, assisted in the evaluation of portfolio managers and traders recruited to Tudor, served on the Firm's Credit and Counter Party Risk Management and Government Relations and Regulatory Affairs Committees, and helped with the evaluation of strategic and proprietary capital investments. He began his career at Scudder, Stevens & Clark, Inc. where, from May 1987 to August 1993, he was a securities analyst and portfolio manager on teams with responsibility for international equity, international fixed income, and U.S. below investment grade debt portfolios. Mr. Monaco is a 1986 graduate of Harvard College and is active in a number of non-profit organizations.

Dennis J. Naughton
Elected Member of the State Teachers' Retirement Board, Retired Educator, Millis Public Schools
Mr. Naughton began his career as a public school educator in the Millis Public Schools in 1968, where he served as a high school social studies teacher for 33 years, as well as social studies department head and golf coach. During that time he served on New England Association of Schools and Colleges (NEASC) evaluating teams at Concord-Carlisle Regional High School, Manchester High School (now Manchester Essex High School) in Manchester-by-the-Sea, and University Park Campus School in Worcester. He served as principal of Millis High School from 2001 to his retirement in 2004.
From 1977 to 1997, Mr. Naughton served as president of the Millis Teachers Association. He also served several terms on both the Board of Directors and Executive Committee of the Massachusetts Teachers Association. Since his retirement, he served as interim assistant principal at Norton High School in 2005-2006, and as interim principal at Douglas High School in 2009.
Mr. Naughton is actively involved as a retired life member of the Massachusetts Teachers Association and the National Educational Association. He holds an A.B. in History from Saint Anselm College and an M.A.T. in History from Assumption College. Mr. Naughton resides in Foxborough.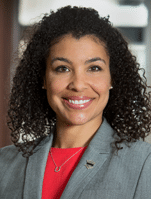 Carly Rose
Appointee of the Governor, Public Safety Union Member
Carly Rose has been a member of the Massachusetts State Police since 2005. She is assigned to the Attorney General's office and focuses on cases involving major crime, financial crime, cyber crime, public integrity, human trafficking and gaming enforcement. She also is a member of the Attorney General's Executive Protective Team. Trooper Rose has received numerous awards for her service.
Trooper Rose comes to the PRIM Board with a great deal of experience serving the PRIT Fund's beneficiaries. For five years prior to joining the State Police, she was employed by the Massachusetts Teachers Retirement Board as a senior client services representative advising public school teachers and administrators on retirement-related financial and contractual matters and conducting public seminars on retirement-related matters for teachers.
Trooper Rose holds a master's degree, with honors, in criminal justice from Suffolk University and a bachelor's degree, with honors, in criminal justice from Salem State University.
Paul E. Shanley, Esq.
Elected Member, State Employees' Retirement System Representative; Director of Professional Liability, Amity Insurance, Quincy, MA
Paul Shanley has thirty plus years of experience in all phases of public pension plans, including employee rights and benefits and pension fund investment. Responsibilities included statutory interpretation, medical disability appeals, litigation, legislation drafting and investment manager selection.
As Deputy State Treasurer/General Counsel he represented the State Retirement Board in hundreds of administrative appeals, numerous Superior Court cases, including two cases he presented to the Massachusetts Supreme Judicial Court. Paul also served as the State Treasurer's designee as Chairman of the State Retirement Board and served on the transition team that implemented the prudent man rule for the investment program of the State and Teachers Retirement Systems that today is PRIM. Currently he serves as the Director of Professional Liability for Amity Insurance. In that capacity he is responsible for the coordinating and placing of the Fiduciary and Fidelity insurance coverage for the majority of the public pension systems in Massachusetts, including the MACRS Policy. The MACRS policy provides blanket coverage for 90 public pension systems in the Commonwealth. Additionally, Paul provides Fiduciary and Fidelity coverage individually for the Boston, MBTA, Middlesex, Cambridge and Brockton Retirement Systems.